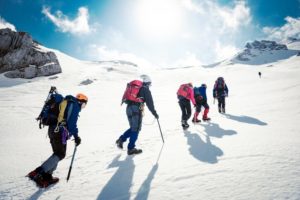 Did you have a teacher, or a coach who shaped you early in life? Where would you be today if this person had not poured into you?
Have you traveled to Rome to see the Vatican Museum and the Sistine Chapel or to the Holy Lands?  Then you know that you'll wait for hours in huge crowds. But if you have a guide, you can bypass the line and go straight in. The guide will keep you focused on only those sites and artifacts that you want to see. You simply cannot see it all.
The same is true for your church property expansion project.  You need a guide!
You need an experienced church property expansion expert to guide you from A to Z.  Church Facility Solutions is this expert guide for your long journey ahead.
You must see your guide as a necessity instead of a luxury.
Sure, you can do any project on your own as we have previously written about. But a guide will get your staff, volunteer leaders and member attenders across the goal line with a minimum of discomfort!
CFS helps Pastors …
… reduce the building project's distraction to staff's busy work load. "I am already stretched."
… navigate around frequently occurring obstacles. "We didn't expect that!"
… avoid unexpected surprises and having to ask for more money. "Why didn't you think about that?"
You must be able to confidently stand before your congregation to proclaim the expansion vision, the reasons for it, and the details to accomplish it. CFS brings this all together for your church.
CFS has a similar heartbeat as your staff and leaders.
We understand your calling and your vision. We love Jesus and are equally yoked with you. You can trust us with your legacy. Just ask others about us.
What others have said about having a Guide
"We wish we knew about you before now."
"Our staff was so overburdened and couldn't fulfill their primary jobs."
"Thank you for handling all the questions and concerns that our congregants expressed."
"We couldn't have done it without you."
"You saved us more than the fee we paid you."
"Thank you for bring this project in on time and in budget."
Hear what these pastors say about having an experienced Guide for their new building journey.
Church Facility Solutions is your property expansion project guide. We coach and lead you from start to finish. We are there to make recommendations, to execute the decisions you make, and to take the fall when things don't go just right.
Perhaps we can help you! Give us a call today at 800-200-2089 to talk with one of our church building professionals, or you can learn more about your church expansion journey at www.churchfacilitysolutions.com.