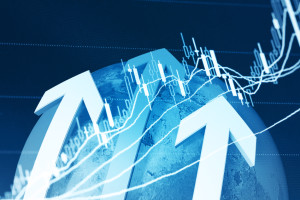 Over the past several years that we have been performing church expansion projects, we have observed various performance metrics that predict success. We have come to learn that for a church to successfully expand into a permanent, 24/7 facility for purchase, and to be able to raise the capital needed to acquire, renovate, and outfit the future facility with furniture, fixtures and equipment, it should be:
regularly adding new attenders (and conducting membership classes);
generally conducting at least 2-3 weekly services per week;
have a minimum of 600-700 weekly attenders (includes kids at 30%);
have a general operating budget greater than $1 million; and
have in place the six (6) key staff members including lead pastor, administrative pastor, worship pastor, kids director, family or groups pastor, and youth pastor.
Typically a church with these performance metrics can gain the confidence of most available investor/donors willing to contribute their precious treasure because the start-up church entity now appears viable and worth investing in. Roger's Bell Curve, which describes the diffusion of innovation adoption, applies to church organizations as it does to technology, to entrepreneurial endeavors and to social behaviors. The point is that most investors, the 80% of church investor candidates (Early Majority and Late Majority adopters), are needed for a successful fund raising effort. This means raising 2.5 to 3.0 times operating income.
There are obviously other factors that lead to a successful church start-up such as being outwardly focused (service oriented) and obviously attractive leadership (good preaching/teaching). We have also observed that churches have the greatest chance to gain God's favor and a lender's confidence if they have already developed a habit of giving away a portion of operating revenue (first fruits) and have created a habit of saving money (fiscal discipline).
In a previous blog article, we wrote about the success of Red Rocks Church (4 locations in the metro Denver area). One of the reasons that Red Rocks Church has succeeded, according to Eric Parks, is because of their personnel model. They have been careful how they spend their money. Most churches operate with 1 full-time equivalent (FTE) for every 80 congregants, but RRC provides 1 FTE for every 140 congregants." This allows them to keep their personnel costs down to an average of 42% of operating income.
If you're considering a church facility project, our Church Facility Solutions (CFS) team is here to serve you. CFS works with churches to create strategic facility expansion plans. We are a full-service commercial real estate development organization committed to serving churches. This vision aligns with our principals' personal values as followers of Jesus Christ.
CFS provides A to Z services including strategic planning, financial feasibility, site or building selection, capital campaign, financing (as owner's representative), project team selection, project and construction management (also as owner's representative), furniture, fixtures, equipment, audio, visual, light procurement, and relocation coordination.
For more information on Church Facility Solutions, check out us out at http://churchfacilitysolutions.com or contact us at info@churchfacilitysolitions.com.