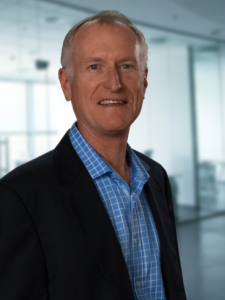 SCOTT MCLEAN is in his thirty-third year of commercial real estate, specializing today in commercial property development. Scott began his career in sales in 1979 after graduating from the University of Denver, College of Business Administration. In 1983, Grubb & Ellis Commercial Real Estate Services hired Scott and for eight years he consistently achieved in the top five percent for all Denver area Grubb & Ellis office property real estate brokers.
In 1991, Scott McLean founded Office Advisors, LLC to offer tenant representation, development and consulting services for corporate real estate users. His first development assignment in 1991 was a new headquarters office building for the Colorado Association of School Boards. In 2003, the company name was changed to Development Advisors, LLC. Today, Mr. McLean focuses on commercial property development and serving organizations that need to expand or relocate by acquiring an existing building to renovate or acquiring land to develop from the ground up. You may view an expanded profile of Scott here.
We have been privileged to lead a wide variety of church real estate projects.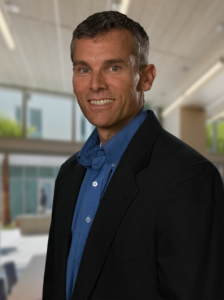 DREW KRAFT is in his twenty-second year of commercial construction. Since 2015 has served as the Chief Development Officer for Development Advisors, LLC.
Mr. Kraft began his career in General Contracting and Construction Management in 1995 while attending the Pennsylvania State University, where he attained his Bachelor's degree in Architectural Engineering with a Construction Management emphasis in 1997.
In 1997, Bovis Lend Lease hired Mr. Kraft where he where worked for 5 years.  While with Bovis, Drew Kraft rose to the rank of Project Manager at the early age of 25.  During this time, he worked on projects spanning several market sectors including healthcare, hospitality, public schools, retail, parking structures and industrial in several geographic regions, including Princeton, NJ, Philadelphia, PA, Toronto, Ontario, Columbus, OH and Denver, CO.
In 2002, Mr. Kraft started with Pinkard Construction Company as a Project Manager, where he managed several projects including several athletic clubs and recreation centers, a museum, core/shell office building and medical office building.  During his time at Pinkard, Drew attained his Master's in Business Administration with a Finance emphasis from the University of Colorado by attending school at night.  Drew completed graduate school in 2004 having achieved Dean's List all 8 semesters and achieving a 3.89 GPA while working full time.
In 2007, Mr. Kraft worked as Construction Manager for Miller Weingarten Realty, managing the design and construction of the 60 acre, $70M mixed-use outdoor retail development known as the Gardens on Havana (formerly Buckingham Square Mall). But with the beginning of the economic downturn in 2008, Mr. Kraft left development and accepted a Project Director position with NV5, Inc., a national engineering services and program management firm, where he was responsible for managing the design and construction of over 1M square feet of new industrial facilities valuing over $300M. His notable clients have included Vestas Wind Systems, AlloSource, The Landmark in Greenwood Village, Balfour Senior Living (Riverfront Park) and Colorado School of Mines Recreation Center.   In his six years with NV5, Mr. Kraft shared responsibility for managing Colorado operations.
Mr. Kraft has previously been involved with the Denver chapter of NAIOP, is a member of Strategic Connections Inc. and is a member of the Beta Gamma Sigma Honor Society for Business School students.  He is the proud father of two children and married to his beautiful wife, Lori.  Drew and Lori are active members at Harvest Bible Chapel in Denver.  Drew enjoys skiing, mountain biking, lifting weights and playing the drums.