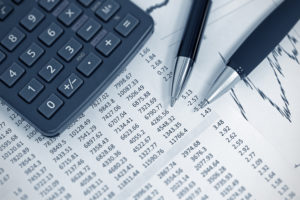 So, you're looking at expanding your church property to accommodate more people. That's fantastic! Congratulations! You'll need to predict how much you can fund-raise, how much debt you can qualify for, and what the total project costs (property acquisition, soft, hard, financing and outfitting) will likely be.
Determining all of this won't be easy. Should you now hire an architect and a general contractor? Absolutely not! Seek first an experienced commercial property or church experienced developer to offer a 40,000-foot view, before you start spending money!
You'll need an experienced church developer as your guide to help you envision, plan, then execute either acquiring an existing building to renovate or acquiring land to construct new. It's a journey that will take longer than you hope and expect. Having an experienced guide will be required.
First things first. Start by understanding how much your church can afford. Then create a realistic, achievable and executable plan. Included in this plan should be an estimate of the cost to construct your new church building.
Church leaders often tell us what their new church building will cost. It's always lower than what we've experienced in the many years we've been developing church buildings. Usually, they quote us the hard costs, because that's what the contractor told them. Usually, unforeseen costs like theming, or AVL (audio, visual, lighting), or FF&E, or even loan origination fees are omitted. We understand. But, you need to identify every possible cost in each of the major categories. You'll also want to hire a project manager who can help you obtain materials and labor at the lowest possible cost without sacrificing quality.
If you're just in the investigation stage, let us share our budget form (excel spreadsheet) that we use for all of our church expansion projects.
Church Facility Solutions (CFS) is a church experienced property developer that shows you the 40,000-foot view, then guides your church through the property expansion journey. Perhaps we can help. Give us a call today at 800-200-2089 to talk with one of our church building professionals. You can learn more about what to expect for your church expansion journey at www.churchfacilitysolutions.com.