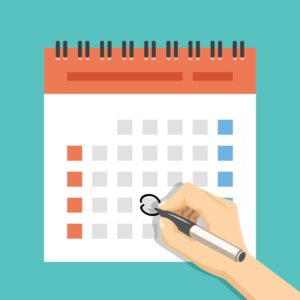 You've probably had your eye on a property to purchase. Perhaps you've even talked to a real estate broker about property alternatives. You're excited!
Money In Hand
Before your church is ready to lease or to purchase property, you'll need to have your money in hand. You'll need to be ready to close. If you are paying cash, you're fortunate and part of a rare breed. But if you're like most churches we guide, you'll need to obtain donations and then borrow money to purchase property and eventually construct the new church space.
As soon as possible, you'll need to undertake a fund-raising campaign. To accomplish a well-organized campaign, you'll need six (6) months and an experienced campaign leader coach. We can recommend several qualified fund-raising organizations. You should plan on it taking twelve (12) months to receive enough money to be able to go forward with the purchase of property and to commence the construction. In other words, most projects don't begin for nearly eighteen (18) months after hiring a fund raising organization.
During the strategic planning phase (CFS' Phase 1 of 4) of your church building expansion project, we recommend you look at properties—both existing buildings and undeveloped land. This is primarily to frame the desired building program (site size, square footage, rooms) and estimate the likely total project costs. This information is critical, up front, so you can plan for the down payment (equity) and the loan you'll need to secure.
Being "pre-qualified"
Most seller's today will not let a prospective buyer get past the first conversation without knowing that your church has the cash down payment and is pre-qualified by a lender to borrow the rest. Sellers don't want to tie up their property with a buyer that doesn't have all its ducks in a row.
Expect that the properties you consider up front may not be around long enough for you to raise your down payment. So, don't get too enamored with properties until you can see clear to securing both the equity and debt.
If you've fallen in love with a property—don't fret. God has the perfect property in mind for your church and He will reveal it to you when it's (His) time. This could be a property that is not currently on the market. It could be a property you would have never imagined. But it will happen when your resources align with God's timing and the availability of the best property for your church.
Church Facility Solutions (CFS) is a church experienced property developer that shows you the 40,000-foot view, then guides you through your property expansion journey. Perhaps we can help you. Give us a call today at 800-200-2089, or go to our website at www.churchfacilitysolutions.com to learn more about what to expect about your church property expansion journey.